気温が上がり、身軽になる季節の到来。
いまこそソックスを新調して、
足元からお洒落を楽しんで♡
靴下屋の新作を履きこなした
上白石萌歌さんをお手本に、
夏の着こなしをアップデートしよう!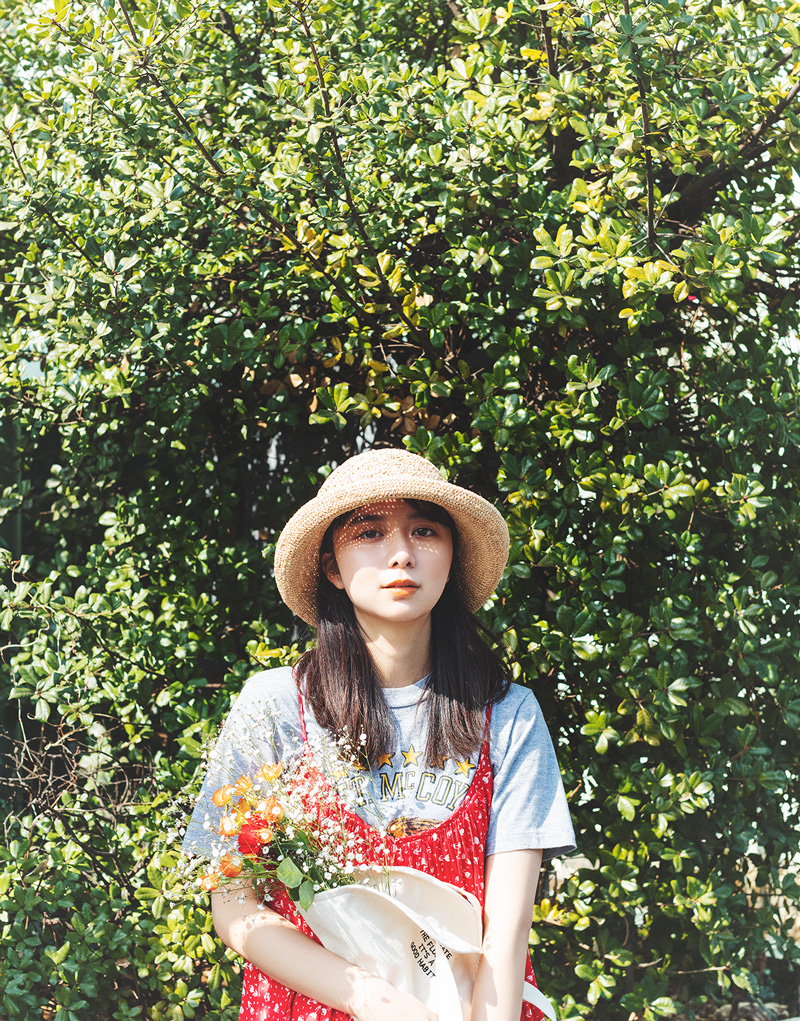 hello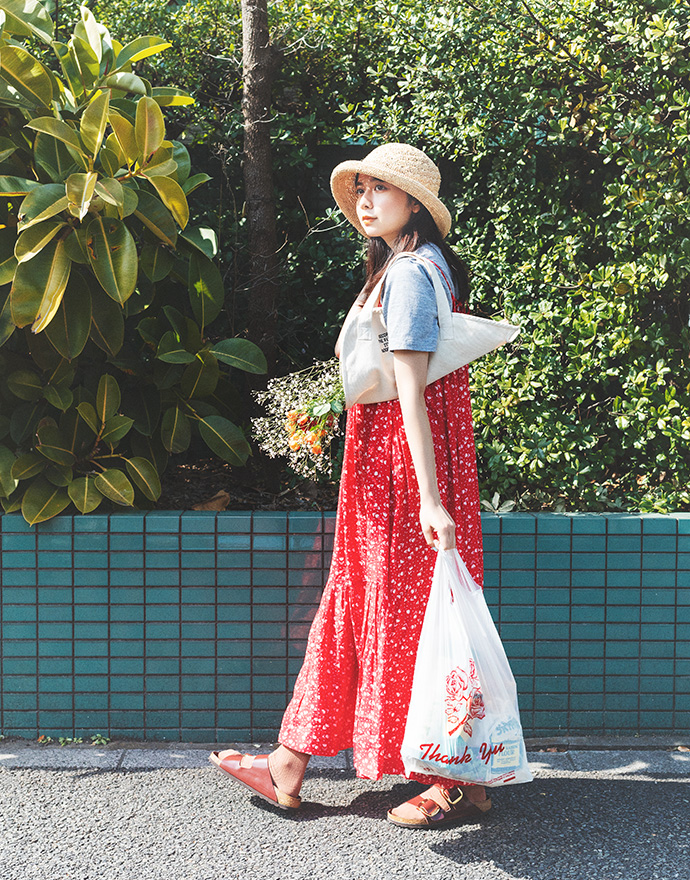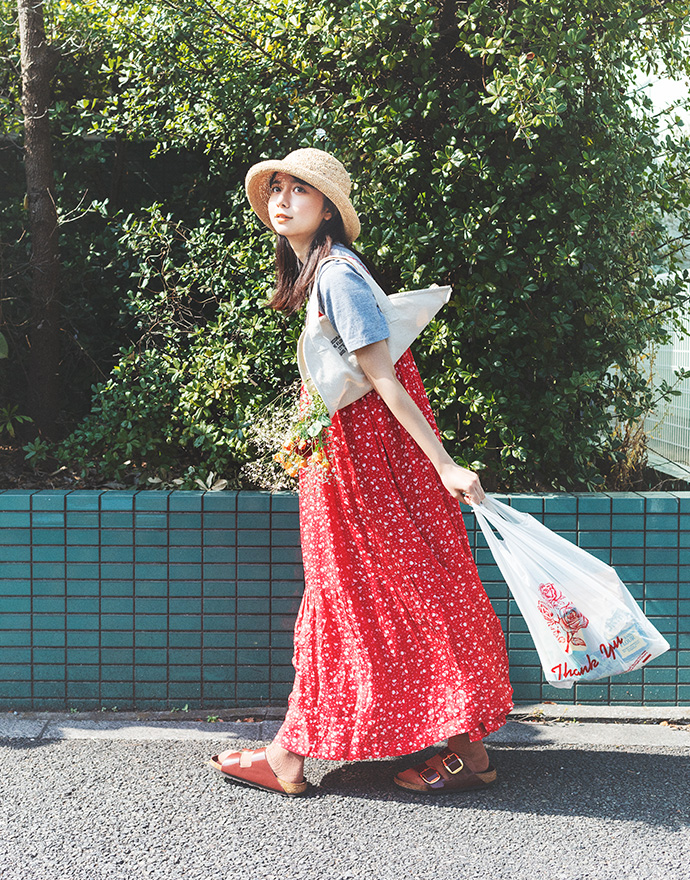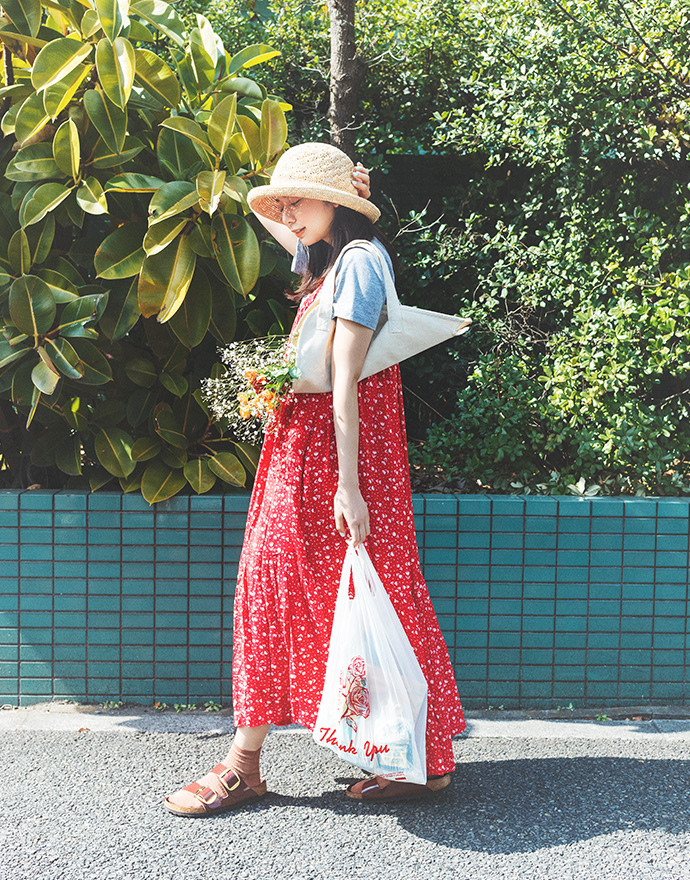 new

me
thin and soft, these socks are easy to wear
even in hot weather. the vertical mesh line
allows a moderate amount of skin to be shown,
giving a cool impression.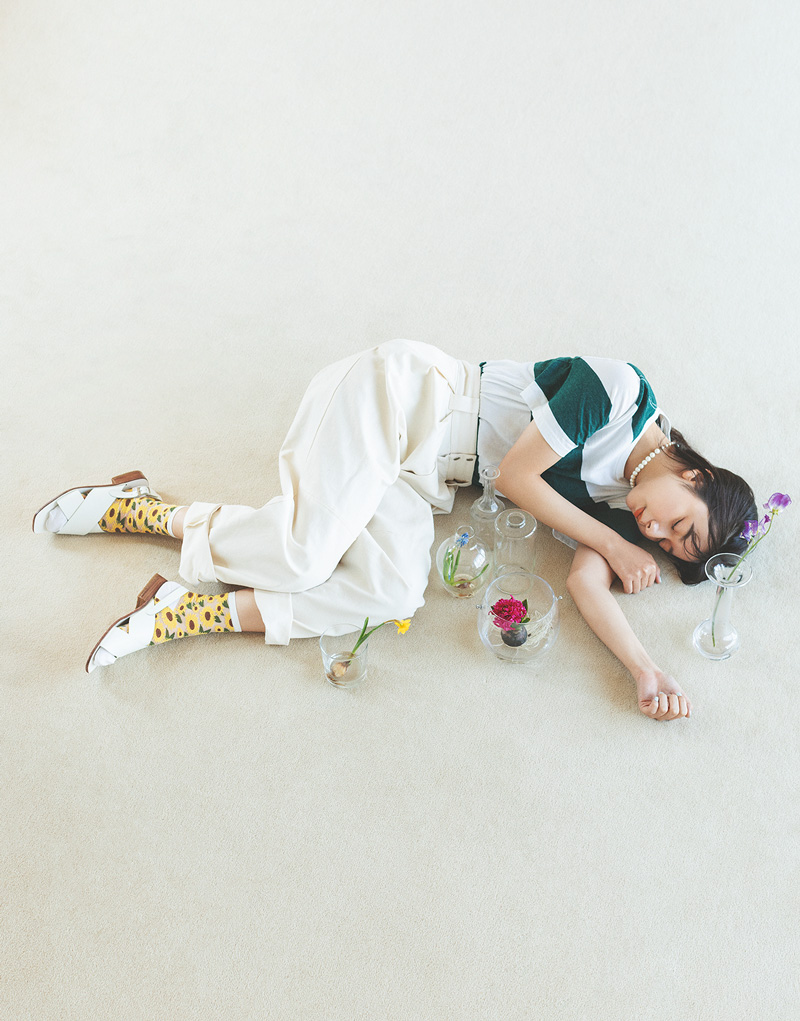 summer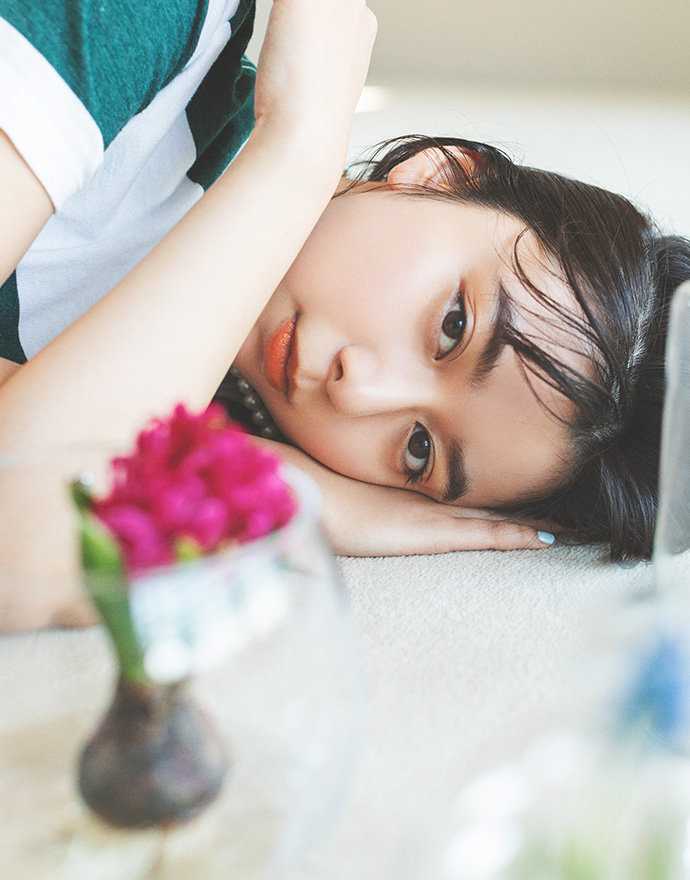 essentials
a summery design with sunflowers scattered
throughout the sock. The base fabric is
made of tulle, and the pattern appears
the more clearly the pattern appears
as if it is floating.